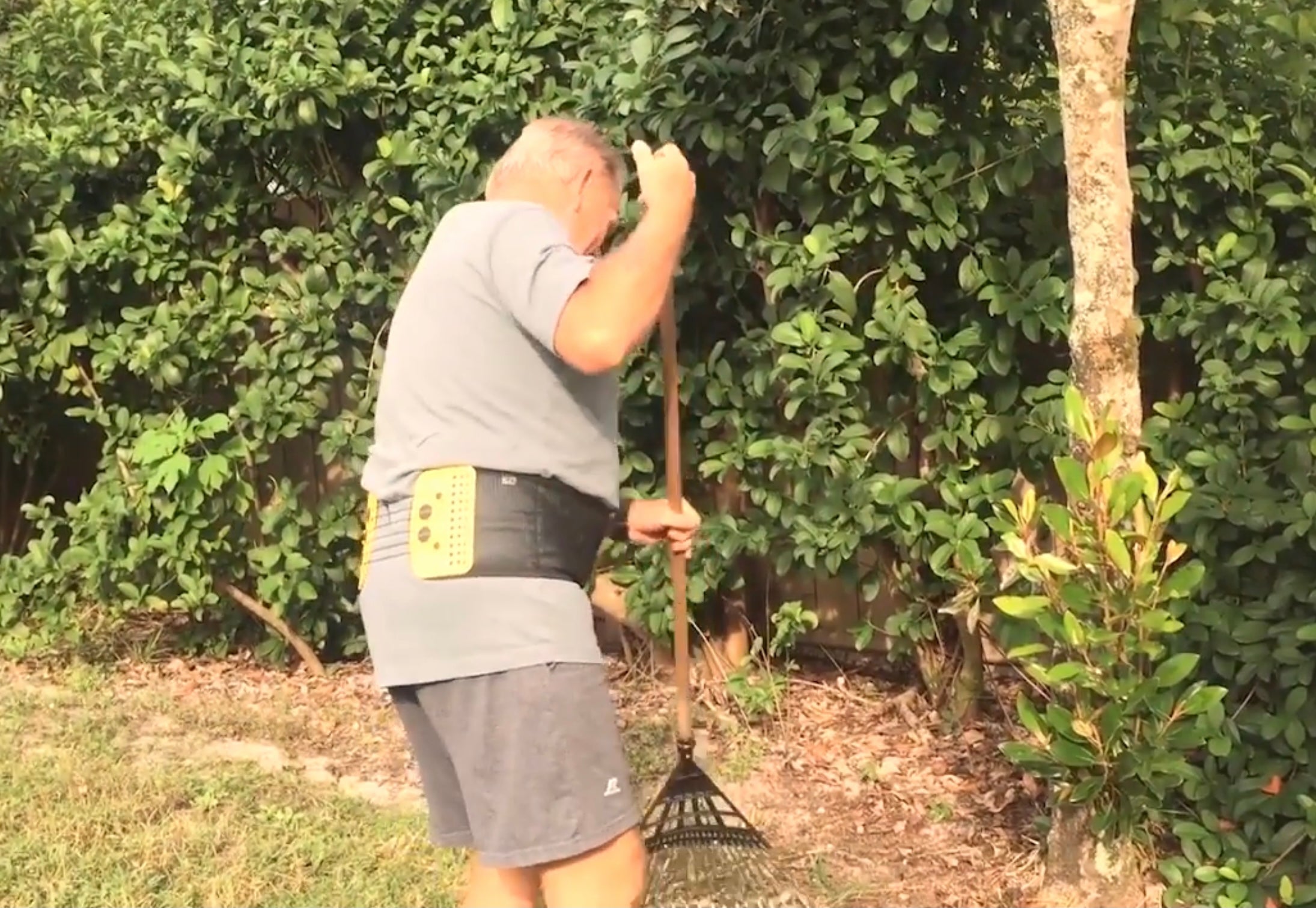 Leaves falling from the trees only means one thing…Your back is going to be sore after a day or two of cleaning up the yard and getting ready for winter. Although a few people may enjoy the fall colors, nobody enjoys cleaning up leaves and prepping gardens for the winter months ahead, especially when it all takes a toll on your lower back.  
Using a BaxMAX while working in the yard will not only prevent soreness at the end of the day, but does an amazing job of reducing the possibility of injuring an already compromised lumbar spine.  Here's what one patient recently had to say.
"I purchased a BaxMAX from my Chiropractor about 3 weeks ago.  After reviewing my X-rays and discussing my disc issues, he recommended it to me and suggested that I wear it while working around the house.  This past weekend, I spent a whole day working out in the yard with my BaxMAX on and I just couldn't believe the difference that it made!  Not only was I able to spend 7 hours in the yard and finish the job, I had NO BACK PAIN at the end of the day.  In the past, I couldn't work for more than 30 minutes without sitting down to rest my back.  The BaxMAX is truly amazing and has been a real blessing for me."
Nora T. From Gadsden, AL
If you are seeing a patient that suffers from acute (or chronic) low back pain there is a good chance that a BaxMAX can help tremendously during this time of year, so make sure you are recommending BaxMAX to your patients this fall and keep them healthy and happy.
---